Join us for the
2nd Friday Art Walk
reception for
Los Vecinos
(the neighbors)
January 10, 6 to 9 pm
Participating Artists:
Ruth Boerefijn, installation
Barbara Cushman, collage
Josh Greenberg, mixed media
Leslie Frierman Grunditz, mixed media
Ake Grunditz, mixed media
Susan Moyski, ceramics
Susan Parish, translucent paintings
Tracey Snelling, installation
Amy Sollins, paintings
Styrous, photography
Jan Watten, photography
Tom White, mixed media
GRAY LOFT GALLERY
2889 Ford Street, third floor, Oakland
510-499-3445
Los Vecinos
featured artists
Ruth Boerefijn, mixed media installation
Barbara Cushman, collage
Josh Greenberg, mixed media
Leslie Frierman Grunditz, mixed media
Ake Grunditz, mixed media sculpture
Susan Moyski, ceramic sculpture
Susan Parish, mixed media
Tracey Snelling, installation
Amy Sollins, drawings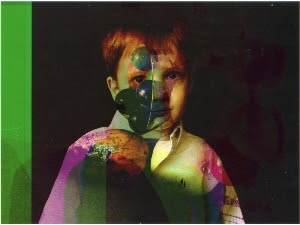 Styrous, photography
Jan Watten, photography
Tom White, mixed media paintings
EXHIBITION SCHEDULE
at
Gray Loft Gallery
"Los Vecinos"
2nd Friday Art Walk reception January 10, 6 – 9
show runs through February 1, 2014
"Home"
juried photography exhibit
please click for show prospectus
selected by Ann Jastrab, Gallery Director, Rayko Photo Center, SF
February 14 – March 14, 2014
"Botanicals"
March 29 – May 17, 2014
A group show celebrating all things botanical
About the Gray Loft Gallery…
Founded in 2012, the gallery has been referred to as a hidden gem in Jingletown.  The mission of the gallery is to provide exhibition opportunities for artists in a setting that is an alternative to the traditional gallery model. We hope to inspire, engage and celebrate artists in our community and beyond.  We acknowledge the achievements of emerging, mid-career and established artists – with an emphasis on those who live and work in the Bay Area, in a non-traditional art space.
We believe that ART is a wonderful vehicle for communication, community building and inspiration.  We want to encourage the appreciation and interest in the arts by presenting work in a non-exclusive, welcoming, professional and fun environment.  We hope to cultivate the belief that art is for everyone, and that art belongs in our community at large, not just in traditional gallery and museum environments.
Kenneth Baker, SF Chronicle, referred to us in his Visual Arts Don't Miss Column as "…A space gaining prominence in the Bay Area…"  Visit us and see what he is talking about.
The Gallery is a unique venue located on the 3rd floor of one of Oakland's oldest artists' work/live warehouses in the historic artist district Jingletown.
GRAY LOFT GALLERY
2889 Ford Street, third floor
Oakland, CA 94601
510-499-3445
Visit our website for more information and our blog for photos of past events and directions.
Contact us if you have questions, or would like more information about the gallery, our shows or to make an appoinment to visit the gallery.
The Gallery is available for events and curated shows. Please contact us if you have a show in mind that you would like to hold in our space.
ACCEPTING PROPOSALS
The Gray Loft Gallery is accepting proposals for curated shows. If you are interested in our prospectus, please email us for information about having your show in our gallery in 2014.